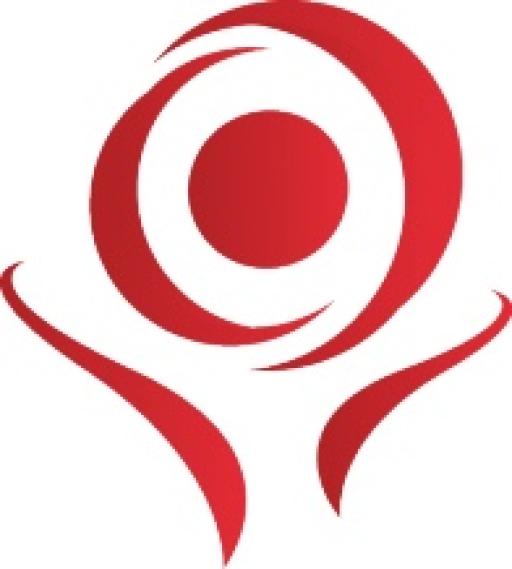 Member Spotlight: Julie Burish

2021-02-23
By: SD Network
Posted in: Member Spotlight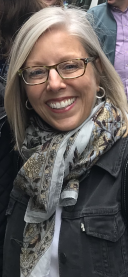 Meet new InControl Wisconsin board member, Julie! As a strong parent advocate, she's involved with many various advocacy boards. As one of the founders of the Save IRIS movement, she's a huge advocate for self-direction. She encourages everyone to remember the word "self" in self-direction and to get involved in some sort of advocacy. We're so fortune to have Julie as a member of the Network!
How are you involved with self-determination? What's your story?  Tell us a little bit about yourself. 
Julie is the parent of an amazing young woman with a disability and since the day she was born they wanted her life to be as much like that of her brother's as possible. Julie explains they believe that having a disability should not hinder her ability to live the life she wants. "Just like anyone else, she should be able to pursue her goals and dreams and to make the choices that are right for her.  I've devoted much of my energy over the years to clearing a path for her to succeed," Julie says.  When her daughter was approaching 18-years-old, they found that the IRIS program perfectly embraced their values. She shares that self-direction was what they envisioned for her from day one!  "Because why wouldn't the best option for a person (with or without a disability) be to decide what support they need, choosing who they would like to help them and deciding how they want to live their life," she exclaims!
Julie was always very active in school and in the community around disability issues, but it wasn't until 2014 when she enrolled in Partners in Policymaking that she truly found her "tribe".  "Partners in Policymaking brought me to a place where I was no longer an "army of one" but rather, part of a "force of many,'" she enthusiastically says!  It changed her life in the most wonderful and empowering way!  Her Partners class led the charge to create the grassroots organization Save IRIS that successfully did just that...they saved IRIS!
Currently, she sits on the IRIS Advisory Committee, the WI Rehabilitation Council (DVR), she's a new member of InControl Wisconsin board and she sits on a DHS Long-Term Care Stakeholder committee. She hopes that the work that she's involved in and the voice that she adds contributes positively to improving and increasing self-direction not only in state programs but in the lives of people with disabilities! 
Tell us some good news - what's the most exciting thing happening for you (or in Wisconsin) in terms of self-determination?
Julie shares that the fact that Wisconsin has the IRIS program is, in itself, good news. She says, "our IRIS program is one of best examples of what self-direction should look like in long term care."  
She explains that the challenge that we all need to be aware of is that most of the people who administer government programs and who legislate policies that affect self-direction, well-meaning as they may be, are usually not people with disabilities nor do they have people with disabilities in their lives.  "So, often many of the finer points of their decisions just don't come with a complete understanding about how it is to actually try to live a dignified, self-directed, community-based life when you have a disability," she exclaims!  
It's up to all of us to know what's going on that affects us and our lives and to give voice to our needs and concerns. She'd like to challenge everyone reading this to attend at least one of the following meetings.  She explains that they all deal with decisions that directly affect your lives and your services and all of them have a time for public comment where you can give input, voice a concern, express appreciation or ask that a topic be considered.  Also, she encourages everyone to consider making an application to be appointed to one of them. "Remember "If you're not at the table, you're on the menu!". Let's make sure we're the ones helping to make the decisions that affect our lives," she says!  
WI Rehabilitation Council (Deals with DVR and Job issues)
What tip or resource would you like to share with people who want to be more self-determined?
Julie thinks that the most important thing for anyone to remember is the "self" in self-direction!  "It's your life and you are the person who should be driving the direction it takes," she tells us. She explains that the people you choose to help you (parents, guardians, supported decision makers, family, friends, support brokers...) are there to listen and to HEAR what you want and to help you achieve YOUR goals!  "Always remember!  It's YOUR life," she exclaims!
What are some of your hobbies?
Julie loves to gardening, cooking and traveling (not much of that lately!).  However, her real  passion is disability advocacy. "And since all of the advocacy I do is voluntary, I guess it also qualifies as a hobby," she says.
***We love hearing the views and opinions of Network members. We need to mention that the views and opinions expressed on this site are those of the person who is sharing them. They do not necessarily reflect InControl Wisconsin or any of our supporters and funders.
Tags