Self-Determination Network News: May 2018

2018-05-15
By: SD Network
Posted in: Network News

 Self-Determination Network News:
May 2018
Connect | Share | Learn | http://sdnetworkwi.org/  
Supported Decision-Making Webinar May 21
Register now for a webinar about supported decision making on Monday May 21st.   Governor Walker recently signed a supported decision-making bill into law that gives people with disabilities and older adults options beyond guardianship for getting help with important decisions in their lives.  Attend this webinar sponsored by The Arc of Wisconsin to learn what the law in Wisconsin does and how you might use it in your life or to support a family member.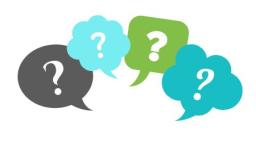 Join the Discussion!
The Self-Determination Network posts a discussion question related to self-determination/self-direction every month in hopes that we can share experiences and learn from each other.  Last month, we had a discussion about community employment for people with disabilities.  We're switching gears a little bit in May and talking about how self-direction has impacted our lives.   How has self-direction impacted your life?  What words of advice do you have for others just beginning to use self-direction?  Join the Discussion!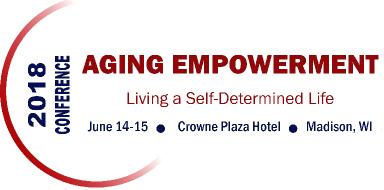 Registration is open for the 5th annual Aging Empowerment Conference: Living a Self-Determined Life!
Join InControl Wisconsin and our sponsors as we welcome international empowerment expert, Dr. Simon Duffy. We'll learn highlights of global developments in the field of aging and discuss the movement toward self-determination and self-direction. Friday's Advocacy Summit will be a strategic planning session focusing on Building Strong Moments for Change, in Wisconsin and beyond.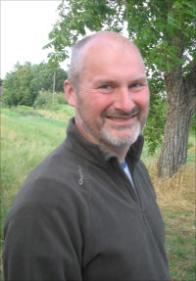 Keynote Address: Are older people still citizens?
A test of any decent society is how it respects the older generation. Are older people at the center of family and community life, or are they isolated or institutionalized? Can people set their own path, even when they need extra help, or are they forced to do what others think is best for them? While people with disabilities have demanded equal rights and self-determination, older people are often forced to accept lower standards. Dr Simon Duffy is both a philosopher and practitioner, who has worked for 30 years to develop ideas and systems to advance equal citizenship for all. Simon will explain what is happening around the world to enable people to be true citizens at any age, and whatever their needs. Simon will also explore how the idea of citizenship - which connects ancient Greece to the civil rights movement - must be central to solving the problems - and seizing the opportunities - ahead of us.
Know an older adult who would be interested in attending? Register for the conference, bring an older adult for free!
*Conference attendance is an activity that fulfills advocacy related goals for county and tribal aging units in your next three-year aging service plan!

For more information, visit :  incontrolwi.org

The Self-Determination Network includes some very talented members and we want to help you to get to know each other a little better. Member Spotlight is a great way for us to get to know each other better.
For May, we shine the spotlight on, Tyler, a junior at UW-Whitewater . As if he isn't busy enough double majoring in Accounting and Economics, he also self-directs all of his own supports.  He encourages people not to settle and not to let the logistics stop you from achieving your dreams.  Stop by this month's Member Spotlight to get to know Tyler.

 Stacy's Journal
"If it works, don't fix it." While it's human nature for people to want to make things better, sometimes people forget to consider the repercussions of changing things will have on others. Change is hard for everyone. In this month's entry, Stacy discusses while most of the time change is for the better, sometimes with all repercussions of the change, it can do more harm than good.  We encourage you to share your thoughts and experiences as well.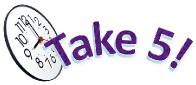 Take five minutes to check out what's happening on the Self-Determination Network:

 Upcoming Events                                    
Here's a sample of upcoming events listed on the Self-Determination Network:
Post your event on the Self-Determination Network and it can be included in future Network News emails to members! Questions? Suggestions?  Contact Stacy Ellingen.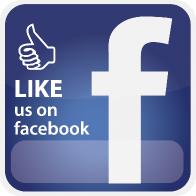 The Self-Determination Network is powered by InControl Wisconsin and supported financially by our members and Sponsors. We couldn't keep this Network going with you!  Find out how you can help support the Network.