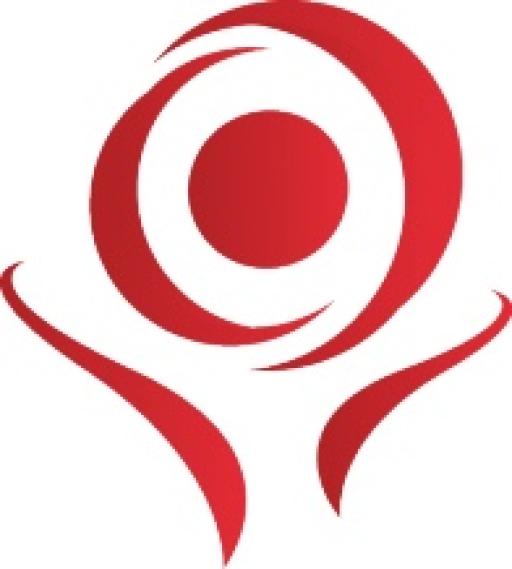 Self-Determination Network News: March 2019

2019-03-12
By: SD Network
Posted in: Network News

 Self-Determination Network News:
March 2019
Connect | Share | Learn | http://sdnetworkwi.org/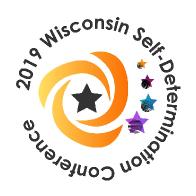 2019 Self-Determination Conference
Save the date!  The 2019 Self-Determination Conference will be October 14th-16th at the Kalahari Resort and Conference Center in Wisconsin Dells.  Are you interested in presenting?  Presentation proposals (to present on the 15th and 16th) are now being accepted and are due by noon on April 2nd.  Submit your proposal today!
State Budget Training
Late last month, Governor Evers unveiled his proposed budget.  It addresses many issues facing the disability community such as transportation, caregiving, the Children's Long Term Care program, and special education funding. Want to learn about what's in the Wisconsin State Budget?  Concerned about whether supports people with disabilities need will continue to be funded? Attend a State Budget Training in your area.
The Wisconsin Board for People with Developmental Disabilities, The Arc Wisconsin and Disability Rights Wisconsin are partnering to bring budget trainings to as many communities as possible during the months of March and April.  Find out where and when these trainings are!

The Self-Determination Network includes some very talented members and we want to help you to get to know each other a little better. Member Spotlight is a great way for us to get to know each other better.
For March, we shine the spotlight on Ginger. When this self-advocate isn't busy attending meetings for People First where she fiercely advocates for people with disabilities, she loves watching Wisconsin sports.  Stop by this month's Member Spotlight to get to know Ginger.

 Stacy's Journal
"Have you ever been somewhere when you suddenly pause for a moment and think to yourself, "How did I get here?" Many times, those moments can feel like an epiphany to people."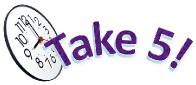 Take five minutes to check out what's happening on the Self-Determination Network:
Circles of Life Conference

: Circles of Life is

 

Wisconsin's

 

annual conference for families who have children with disabilities.  Register by March 29th to get a discounted rate!

Grant Opportunities:  The National Institute on Disability, Independent Living, and Rehabilitation Research announced six new funding opportunities. Applications due April 15th and 16th.  Find out about these great opportunities.
Dip in Disability Employment:  Recent  statistics show a slowdown in disability employment  compared to the previous year.  Learn where Wisconsin ranks in employment for people with disabilities compared to other states.
Task Force on Caregiving:  It's well-known caregiving continues to be a critical issue in Wisconsin.  Recently, Governor Evers announced his plans to establish a statewide Task Force on Caregiving.  Read about what the task force will be doing to address the issue.
Emergency Toolkit:  A new toolkit is available to help programs that support older adults and people with disabilities, through the emergency planning process of preparedness, response, recovery, and mitigation activities.  Read about what this toolkit includes.
New Rules for Dentists:  For people with disabilities, finding dental care is often a struggle.  Learn how the  American Dental Association recently revised its code of conduct to try to address the problem.
Call for Nominations: The Centers for Medicare and Medicaid Services is working with the Administration for Community Living through the National Quality Forum to address quality measurement in person-centered planning.    They're seeking individuals with experience in person-centered care to serve on a multi-stakeholder panel. Nominations are due March 29th.
New Emojis:  Apple recently announced that later this year 59 new emojis that represent people with disabilities will be released.  Find out what kind of things will be included.
ABLE Program Hopes to Expand:  New legislation, known as the ABLE Adjustment Act, would make ABLE accounts accessible to thousands of more people. Read about how this would make it possible for thousands of more people to be able to save money without risking losing eligibility for crucial benefits.
Renewed Push to Help People Leave Institutions: Lawmakers are making efforts to renew a federal program that helps people with disabilities move from institutions to community-based settings.   Learn about how new legislation would help with this.  

 Upcoming Events                                    
Here's a sample of upcoming events listed on the Self-Determination Network:
Post your event on the Self-Determination Network and it can be included in future Network News emails to members! Questions? Suggestions?  Contact Stacy Ellingen.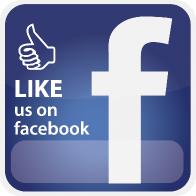 The Self-Determination Network is powered by InControl Wisconsin and supported financially by our members and Sponsors. We couldn't keep this Network going with you!  Find out how you can help support the Network.