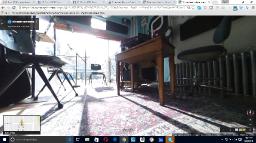 Integration efforts and activities centered around the ideas of inclusion and opportunities for people with disabilities joining together with people in the community that don't have a disability.     The core element is reverse inclusion where we take activities that are still ineffective for people with disabilities and we help the community of people without disabilities better arrange and conduct the events for making them more attractive for people with disabilities.     
We rise up as the Mighty Million to better shape Wisconsin for what people with disabilities have in mind.     The Governor's Committee for People with Disabilities is structured in the way we need every faction of Wisconsin life to be as well.      We include people with intellectual and developmental disabilities, people with deafness or being hard of hearing, people with blindness or vision loss, people with physical disabilities, people living with dealing with alcohol or other substance use, and people working on or living in a certain mental health circumstance.    
This will give rise to more ability ministries growing from the great disability ministries we have, more recruitment of people with disabilities to service opportunity or membership to community organizations, more lifelong learning success and choices, more responsiveness across all government agencies, and more involvement in the economic sector with for sure increased job opportunities by inclusive hiring practices.   
We have a radio show that has been going for over 2 years now.   It is now started out of Milwaukee, and we hope that others will join us to open up more radio shows across Wisconsin:    http://www.riverwestradio.com/show/abilitymke-now/