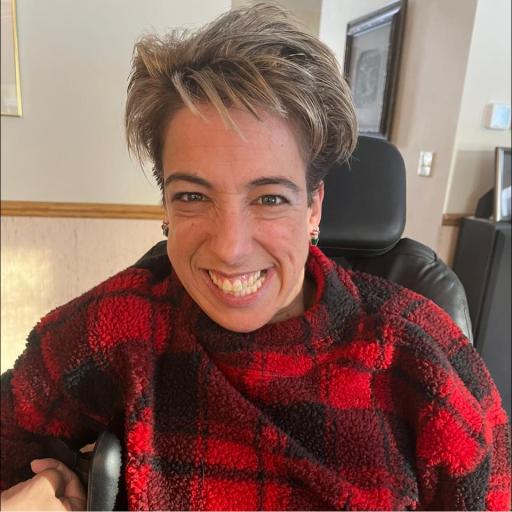 Stacy's Journal:  Village of Special People

2019-08-31
By: Stacy Ellingen
Posted in: Stacy's Journal
"It takes a village to raise a child."  It's a saying commonly used when talking about supporting a child who has disabilities.  Whether it's before the child is even born, right after birth, or years later, when parents learn that there's something "wrong" with their child, panic strikes.  A million questions go through their heads.  Getting that initial diagnosis and prognosis is often life-changing for the entire family.  After the shock wears off, it's often realized that, although it's probably different than originally planned, life goes on.  It's realized that there are special people in the world to help guide you on this journey of life.  Many times, special relationships are formed and these amazing people are lifelong friends.  They may not be soccer coaches or dance moms you once dreamed of being friends with; instead, these people are therapists, paraprofessionals, and other families with special needs that have supported you along the way.
As I've explained in other entries, complications during birth caused brain damage resulting in my diagnosis of cerebral palsy.  Though I wasn't officially diagnosed until I was three months old, because of the lack of oxygen I had at birth, my parents knew immediately I'd likely have some limitations.  At eight months old, I started physical therapy.  I went to a private therapy place in Oshkosh.  Because of the dynamics of this place, the physical therapist and some of her clients were able to form a special bond.  There were five or six of us around the same age with similar circumstances.  It was a pretty unique situation.  The families were able to help each other with different resources and things.  A couple of us were on United Cerebral Palsy (UCP) telethons together.  There was a speech therapist and occupational therapist in the facility that some of us saw.  I saw the physical therapist until I was over 16 years old.  We became like a big family.  We supported each other through life's ups and downs.  Thanks to Facebook, many of us have reconnected and kept in touch.  It's very neat to see where we all ended up.  Looking back, it's amazing to see how far we've all come.  I recently met the physical therapist for dinner.  It was really fun to catch up and fill her in on what I'm doing.  It's partly thanks to her, I am where I am today.
Another group of those special people are the therapists I had in school.  I've explained before that throughout my school years I had physical, occupational, and speech therapies.  The frequency of these therapies depended on my needs each year.  I had some great physical and speech therapists throughout the years.  I still occasionally keep in touch with some of them and they love hearing how well I'm doing.  I was also very fortunate to have the same occupational therapist from Early Childhood through my senior year of high school.  Again, she helped my family and I navigate through school system.  She was such an important key to my success.  In fact, when I do presentations or participate in board meetings, I often think of her because we worked for years and years with different assistive technology for my communication.  I have her on Facebook and sometimes I send her a message just saying "Hey I'm doing this and this—it's because of all your help back in the day I'm able to do these things."
Paraprofessionals are another group of a very special people in life.  Again, in past entries I've explained that thanks to the amazing paraprofessionals I had, I was able to succeed in regular education classes starting in kindergarten on.  These ladies helped me with whatever I physically needed to succeed in the regular class.  Everything from getting my jacket on and off, to feeding and toileting, to getting books out and taking notes, to setting up my computer or being my scribe for tests…  the list goes on and on.  I was truly blessed to have many outstanding paraprofessionals in my life.  Because they worked closely usually one-on-one with me every day at school, I became pretty close with most of them and keep in touch with them to this day.  I was incredibly blessed to have the same main assistant for eleven years.  Obviously, we became very close and remain close to this day.  We consider each other family.  We've become friends with each other's extended families.  It's definitely a very special relationship.  I think everybody in both of our lives know that we wouldn't be the same people we are if we hadn't met!  It was definitely meant to be!
There are many other special people in my life, but these relationships probably wouldn't have happened if I didn't have the unique circumstances I do.  Many people my age have friends from moms' groups, friends from their kids' activities, friends from a volleyball league or other activities.  While I'll probably never friends from situations such as those, I'm incredibly fortunate to be friends with so many people who made such a profound impact on my life.  It really does take a village, and I'm truly blessed to have an outstanding village of people who continue to support me! 
***The views expressed here are strictly those of the author and do not necessarily reflect those of InControl Wisconsin, the Network or any of our sponsors.