Member Spotlight: Andrea Gehling

2018-11-06
By: SD Network
Posted in: Member Spotlight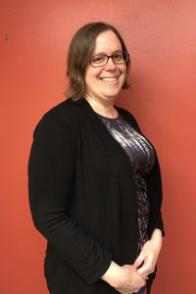 Meet Andrea.  When she's not busy running 5Ks or leading her daughter's Girl Scout troop, she enjoys helping people figure out and achieve dreams as a Support Broker.  She believes that self-determination takes learning and wants people to understand that it takes time to get right.  She's excited to soon become a Certified Trainer in Person Centered Thinking. We are so fortunate to have her as a member of the Network!
How are you involved with self-determination? Why did you join the SD Network?
Andrea been a Support Broker at Avenues to Community (http://avenuestocommunity.com/) for six years. She has previous experience working with a residential agency and an adult day center for individuals with dementia. I am also a caregiver of a parent with dementia.
As a Support Broker, she has the opportunity to meet people and help them figure out and achieve different dreams. She explains that this includes using her skill as a PATH facilitator or using tools developed by The Learning Community for Person Centered Practices (http://tlcpcp.com) to help figure out different goals. This helps focus on the balance of what is important to (makes he/she happy) and what is important for (health and safety) that each person needs. When individuals have that balance, they are able to make informed choices and self-direct their own lives. She tries to help each person she supports figure out that balance as a Support Broker.   She enjoys working with people as they grow and have different experiences.
Andrea joined the Self Determination Network after learning more about person centered thinking and planning from Cindy Kernan. She wanted to find a group of people that she could continue to learn from. She also felt that it was important to learn about what is happening throughout Wisconsin. "The SD Network allows me to see and hear about the good work others are doing," she says.
Tell us some good news - what's the most exciting thing happening for you (or in Wisconsin) in terms self-determination?
Andrea is excited that she will soon become a Certified Trainer in Person Centered Thinking through The Learning Community for Person Centered Practices. She was also energized by the recent Self-Determination Conference. "There are a lot of people committed to self-determination and full citizenship for all. It was great to hear what others are doing and how I can be a part of the process," she explains.
What tip or resource would you like to share with people who want to be more self-determined?
The tip Andrea would share is that self-determination takes learning. She explains that no one ever gets it right the first time and maybe not the second--we learn from our experiences and apply to what comes next. It is also okay to change goals as people learn and grow. Sometimes we learn what we thought we wanted isn't really what we want.
What message would you like to share with the members of the SD Network?
Andrea shares that community and relationships are important components to self-direction. They take time to develop and involve use being present. She encourages people to make sure to take time to nurture those unpaid relationships in those that they support.
What are some of your hobbies?
Andrea enjoys crocheting and spending time with my family. Recently, she started running 5Ks and she's trying to do at least one per month. She also enjoys being her daughter's Girl Scout leader.
***We love hearing the views and opinions of Network members. We need to mention that the views and opinions expressed on this site are those of the person who is sharing them. They do not necessarily reflect InControl Wisconsin or any of our supporters and funders.