Member Spotlight: Carrie Witt

2017-12-05
By: SD Network
Posted in: Member Spotlight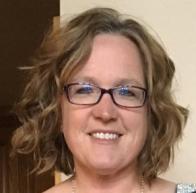 Meet Carrie Witt.  Between being the mother to five children and her job organizing events for IRIS participants, free time is for this busy lady.  She encourages everybody to ask questions and take baby steps when working towards goals.  We are so fortunate to have Carrie as a member of the Self-Determination Network. 
How are you involved with self-determination? Why did you join the SD Network?
Carrie is the Community Partnership Specialist in Northeast WI with TMG (IRIS Consultant Agency), she felt it was very important to be a part of this Network and absorb as much information as possible to be able to provide assistance to the participants we serve, as well as her community. After her manager suggested she look into the SD Network, she reviewed the website and all the great things that the Network was doing, and she wholeheartedly joined.
Tell us some good news - what's the most exciting thing happening for you  (or in Wisconsin) in terms self-determination?
Carrie received the opportunity to become the Community Partnership Specialist at TMG, which is a newly created position.  Her role is to partner with the community, schools, job development agencies and organization that are dedicated to helping individuals that are part of the IRIS program. She has been able to organize a vendor event that allowed her to have over 20 vendors that were able to help over 150 participants and their families get the resources and services that they needed, all while having a fun time. "Making a difference in people's lives is what it's all about," she says. 
Tell us some good news - what's the most exciting thing happening for you  (or in Wisconsin) in terms self-determination?
Carrie encourages everyone to take baby steps when it comes to trying something new.  She says, "you might be out of your comfort zone, but try your best."  She explains that taking two steps forward and one step back might take a bit longer to get to your goal, but eventually, you'll reach it. She also reminds people not to be afraid to ask a lot of questions—others probably have the same questions.
What message would you like to share with the members of the SD Network?
Carrie often encourages people to put himself/herself in another person's shoes to really understand the struggles someone might have every day. "Be kind and compassionate when working with others" she says.
What are some of your hobbies?
Carrie enjoys spending time with her family which consists of her husband and five wonderful children.   When she finds time, she also enjoys reading and playing word games. 
***We love hearing the views and opinions of Network members. We need to mention that the views and opinions expressed on this site are those of the person who is sharing them. They do not necessarily reflect InControl Wisconsin or any of our supporters and funders.