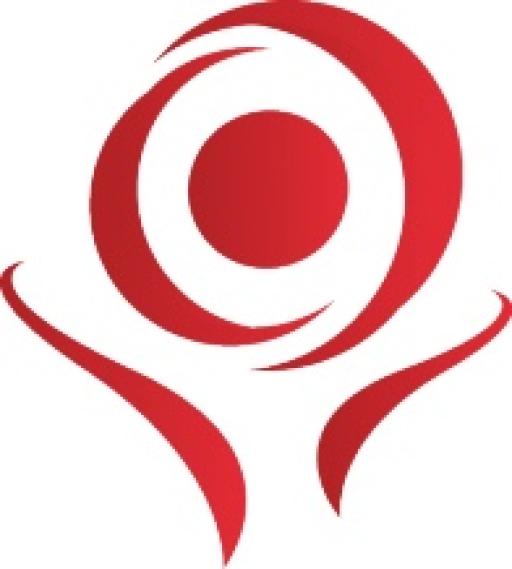 Member Spotlight: Anastasia Wilson

2020-11-09
By: SD Network
Posted in: Member Spotlight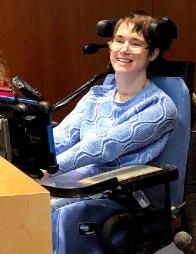 Meet Anastasia. This talented artist doesn't let her limitations get in the way of pursuing her dreams. She views her disabilities as side notes, and she loves being an advocate. She encourages people to not only to stay calm and speak his / her mind, but to also use humor whenever possible to lighten the mood and put people at ease. We're so fortune to have Anastasia as a member of the Network!
What's your story?  Tell us a little bit about yourself.
Anastasia views herself as an artist first, and she views her disabilities as just side notes. "They are issues that I need to handle so I can follow my passion for art and hopefully become a well-known artist," she explains. To help us to have a deeper appreciation for her art, she shares some information about her disabilities.  When she was born, she had her umbilical cord wrapped around her neck and chest--cutting off the oxygen to my brain. The doctors were afraid that she wouldn't survive. Luckily, she was a fighter even way back then. The lack of oxygen caused a brain injury resulting in her Cerebral Palsy.
Anastasia uses the latest assistive technology to help her lead an active life. "My mom says I have the coolest toys," she exclaims! Her communication device tracks her eyes to select the buttons. She explains that when her first physical therapist in grade school noticed that she has the most control over her neck and head, her father started to make her headsticks so she could create 2d arts. "There were many modifications to the headsticks over the years to assist me to pursue my dreams," she says. 
How are you involved with self-determination? Why did you join the SD Network?
Anastasia joined the SD Network because she enjoys being an advocate for children with disabilities, and seeing them shine in the community.  
Tell us some good news - what's the most exciting thing happening for you (or in Wisconsin) in terms self-determination?
Anastasia has opened a business to sell her works and to enter into art exhibitions.  She has a webpage, HeadStrongArt.net, where people can buy her works or ask for a commission.  She runs her business at home. She explains that working from home is the perfect situation for her because when she needs something, her aides are right there to help.  She has a drafting table that she drives her wheelchair underneath when she's creating art.  Usually, she leaves her art supplies set up so she can just pull up underneath the table when she's ready to work. After her aide places her headstick on her head and gets some paints, she paints independently. She shares that often when she paints, she enters into a meditative state; she can take a break from the world for a while. Right now, she's working on a new body of work about her life and disabilities. She shares that when she tells people about this idea, often they express that she should paint about a happier subject matter. However, she doesn't view her life and her assistive technology negatively. In these works, she wants to celebrate the assistive technology that helps her to live a full life. She's also painting portraits that illustrate the whole person showing their disability because she wants to show the humanity of having a disability. "If young people with disabilities would see some more images of people who are similar to themselves, they will be more likely to grow up believing in their potential.  I am hoping by painting portraits of myself and friends who are disabled, I am helping to fill that need in our society," she says.    

What tip or resource would you like to share with people who want to be more self-determined?
Anastasia's tip for people who want to be self-determined is to stay calm and speak your mind even when people might disagree.  Additionally, she suggests to use humor to lift the mood and to put people at ease.  She also suggests that a great resource for people with disabilities who want to become a leader is the LEND program at the Waisman Center. The class teaches how to be a self-advocate and an advocate for children with disabilities. The main requirement is college experience.  

What are some of your hobbies?
Anastasia enjoys listening to books or music while she paints. She also plays around with writing.  She likes to write short stories and poems. Her other hobbies are being in nature and playing with my dogs.
***We love hearing the views and opinions of Network members. We need to mention that the views and opinions expressed on this site are those of the person who is sharing them. They do not necessarily reflect InControl Wisconsin or any of our supporters and funders.
Tags