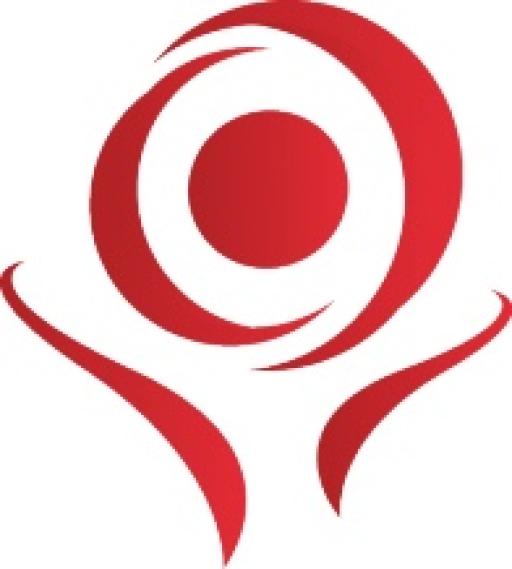 Member Spotlight: Jean Logan

2019-10-06
By: SD Network
Posted in: Member Spotlight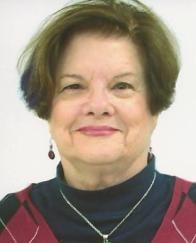 Meet Jean.  When she isn't busy watching Ice hockey, she loves to travel and spend time with her grandchildren.  With a lengthy résumé highlighting her advocacy efforts, now retired, she continues to help write the story of the revolution in disability access, rights, and choices.  She fully believes it the power of networking.  We're so fortunate to her as a member of the Network! 
What's your story?  Tell us a little bit about yourself.  
An account executive at a major public relations firm and publicist for two Wisconsin rehabilitation centers, Jean was recruited in 1969 as a volunteer by the National Spinal Cord Injury Assn/Milwaukee; an event that changed her life.  She has lengthy experience in addressing the rights of people with disabilities to live successful lives in the community. As a volunteer with the Milwaukee Chapter of the National Spinal Cord Injury Association, she led Wisconsin efforts to incorporate accessibility into the statewide building code in 1973-76 and served as chair of the DIHLR building code committee when it completed a complete revision of the statewide code.  She was also involved in the landmark court decision Barthel vs. Biernat in 1976 that was the first in the nation to prohibit a public transit system from purchasing new inaccessible buses until they had adopted a plan for serving the transportation disadvantaged. She was appointed by County Executive Bill O'Donnell to the board of directors of the Milwaukee County Transit System after that litigation was settled to provide oversight as the transportation services were developed and funded.  During the late 1970s, she represented NSCIA on the state-level planning committees for the development of the Community Options Program (COP). In 1981, she joined the management team of former state representative James Wahner at the Milwaukee County Department of Health and Human Services. In that capacity, she was the team leader for Milwaukee's implementation of COP for all populations. In addition, she co-chaired a Wisconsin statewide task force in 1987-88 that planned for the evolution of county nursing homes for people with serious mental illnesses following a US Supreme Court decision disallowing federal Medicaid funding for such facilities.  She was the CEO/founder of Strategic Partners from 1991- 2019, a public services redesign firm. In that role, she has participated in projects relating to disability in Florida and Georgia.    
As a retiree, Jean has seized/assigned/been recruited for the opportunity to write the story of the great Wisconsin revolution in disability access, rights, and choices that she, Dan Johnson, Ellen Daly, Mike Falconer and many others witnessed and fostered between 1965 and 1990. She explains that their thesis is simple and clear: Pre-ADA, Wisconsin led the way. Their website is www.Wisdisabilityrights.com.  The Facebook page is Physical Disability Community-Wisconsin.  "Both still need ongoing work," she admits.  
How are you involved with self-determination? Why did you join the SD Network? 
Jean joined the Network in 2015 when she was working with ERI and Dan Johnson to organize the logistics and content for a memoir. They were also pulling together Wisconsin's response to ADA's 25 anniversary.  She was involved in self-determination before there was a name for it.  When they implemented COP in Milwaukee in 1984, consumer-directed care was the goal from the beginning.  She explains that now, Electronic Visit Verification (EVV) is a major challenge, but Wisconsin has been given an extension.  "Hopefully, they will get it right," she says.
Tell us some good news - what's the most exciting thing happening for you (or in Wisconsin) in terms of self-determination?
Jean states that Wisconsin has much better resources to support self-determination that most states.  "IRIS is a national leader, and the work that Lynn Breedlove is doing internationally to spread the word and share information with countries in Europe is amazing," she says. She also comments that consumers are now very sophisticated advocates. She believes that the efforts in 2018 when Congress was considering repealing the ADA were first class and very successful.  She says, "it was the disability lobby that won that fight."
What tip or resource would you like to share with people who want to be more self-determined?
Jean is a firm believer in networking.  "It takes a village, so it is critical to network and spend time with other people who are in charge of their own care.  Today, there are online forums and internet resources that didn't exist in the 1980s and early 1990s," she explains.   
What are some of your hobbies?   
Jean is a big ice hockey fan.  She loves to travel (she went to Scotland for three weeks this summer after working to improve her physical condition for a year) and loves spending time with her grandkids (both in high school).  She's a member of the board for her condo community and she has learned a whole lot about land use and overdevelopment as a result.
 ***We love hearing the views and opinions of Network members. We need to mention that the views and opinions expressed on this site are those of the person who is sharing them. They do not necessarily reflect InControl Wisconsin or any of our supporters and funders.