Lynzay Legois Free Water Skiing Club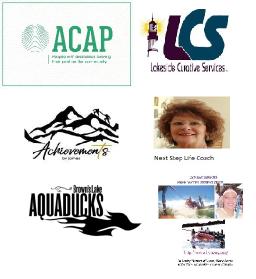 Free and For Fun (FAFF) Fridays are provided 3 Fridays in the summer.   In 2019, they were June 28, July 26, and Aug. 16.        We will likely confirm 2020 summer dates in the spring.     
These Friday dates are intended for people with disabilities to be able to ski on the Joski Ski sit ski for an opportunity to enjoy water skiing that otherwise is not available without a sit ski.   
We are now collaborating with Lakeside Curative Services (LCS), Adaptive Community Approach Program (ACAP) Waukesha, Achievements, and Next Step Life Coach to fill our afternoons on those Fridays with plenty of participants for a great group experience.
The adaptive/inclusive water skiing is held at Fischer Park Browns Lake Burlington
Contact Kurt Roskopf for more details and to become a part of the Club:    262-372-1754  kurt@lynzay.org http://sdnetworkwi.org/kurt    
Looking into this Club is a great way to learn how other adaptive/inclusive water ski groups and events could be set up around Wisconsin and elsewhere.   
We do also provide adaptive/inclusive water skiing in a session during the State Show Ski Championships on Lake Wazeecha in the Wisconsin Rapids area on the third weekend in July.     

Group Pages